NavyMasters Team
HOME MEETS RESULTS WORKOUTS TEAM COACHES PHOTOS
The NavyMasters Swim Team is comprised of recreational to international calibre Masters Swimmers who have all have one thing in common:
"We like to have fun, ......... we like our Pool, ............. and we like our volunteer coaches"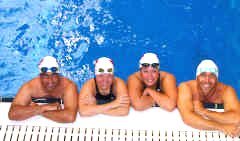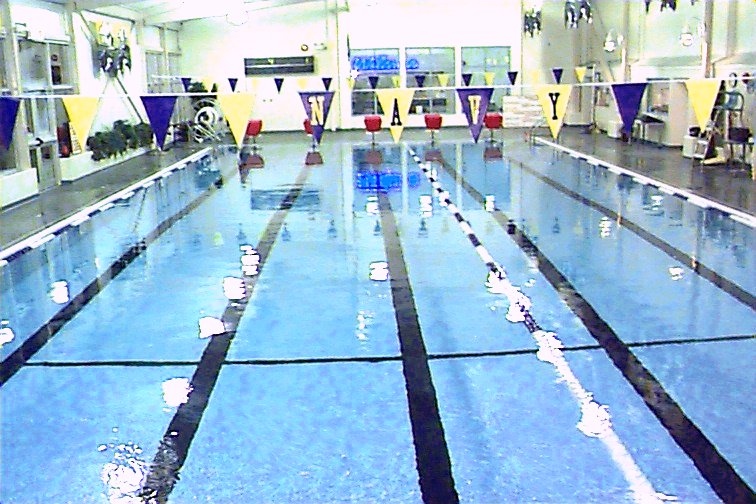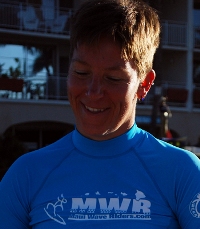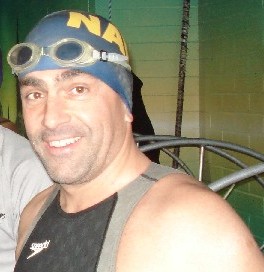 but most of all "We love to ... SWIM !!!"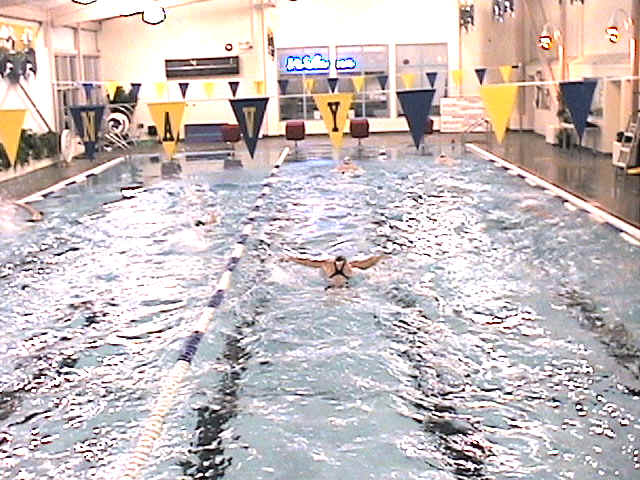 Team History
The NavyMasters Swim Team was formed in 1999 when Tony Zezza, the coach for casual morning and lunch hour workouts, realized that a high level of swimming that existed in and around CFB Esquimalt. He was sure that they could field a respectable Masters Swim Team for local competitions. From this point forward, formal practices started and word soon hit the street about the great workouts which were happening 3 times a week in the Naden Pool.
The Team's biggest breakthrough came when the swimming group put forward a proposal to register as a Masters Swim Team and to join Masters Swimming Association of BC (MSABC). With support from the CFB Esquimalt PSP (Personnel Support Programs) organization, NavyMasters joined MSABC in September 2000 and hasn't looked back since. The Team benefited from belonging to a strong Team and Club support network in Victoria which welcomes each others members to team workouts.
Since then, more swimmers just starting showing up with the hope that they could learn a thing or two about swimming. For some, it was quite a feat in the first few months for Tony to convince swimmers that they could do a 300 metre freestyle without stopping at each end for a breather. As time went by, the 300 metre warm-ups became 400 metres, freestyle became mixed, and Tony had indeed convinced everyone to increase distance and speed, and also to concentrate on Style before Speed and Making Every Stroke Count.
Some swimmers joined NavyMasters to learn and improve on swimming stokes compete in triathlons. The team has been an outstanding place to learn fundamentals about swimming, stroke technique and has helped many people to swim distances that they never thought possible before.
For the already seasoned swimmers that joined the team, the Navy Masters Swim Team has been an excellent environment to build and continue to refine swimming skills. A few of the team members have worked there way from local swim meets, through Provincial, National and International swim meets, setting many age group records along the way. NavyMasters swimmers have been chosen several times as Maritime Forces Athlete of the Year and Canadian Forces Athlete of the Year. The NavyMasters Swim Team has been chosen twice as the Maritime Forces Team of the Year - in 2002 and 2010.